Since we missed last week...and we're a little tardy posting this week, we're giving you not one, not two, but THREE Trader Joe's reviews this week. ALL PUMPKIN! Wahoo!
First, I just want to start by saying I got some many comments about our Trader Joe's posts while I was at
CookieCon
last week. I love that you guys love Trader Joe's as much as we do. I also got several questions about "working with Trader Joe's." There's a note at the bottom of our posts, but I just wanted to be clear...we're just straight up consumers. These posts aren't sponsored. Trader Joe's doesn't know us. *whew* ok...just wanted to clear that up. ;)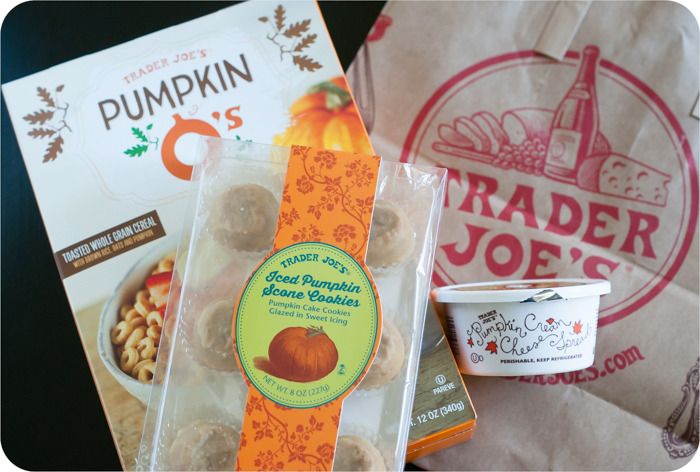 PUMPKIN!!! Give me all of the pumpkin things! You know...I pretty much love all things pumpkin EXCEPT a pumpkin spice latte. Is that weird? Let's see how Trader Joe's pumpkin goodies stack up.