Last year, my friends at
Imperial Sugar
asked if I'd be interested in making some cookies to go on their new powdered sugar packaging.
Wait. WHAT???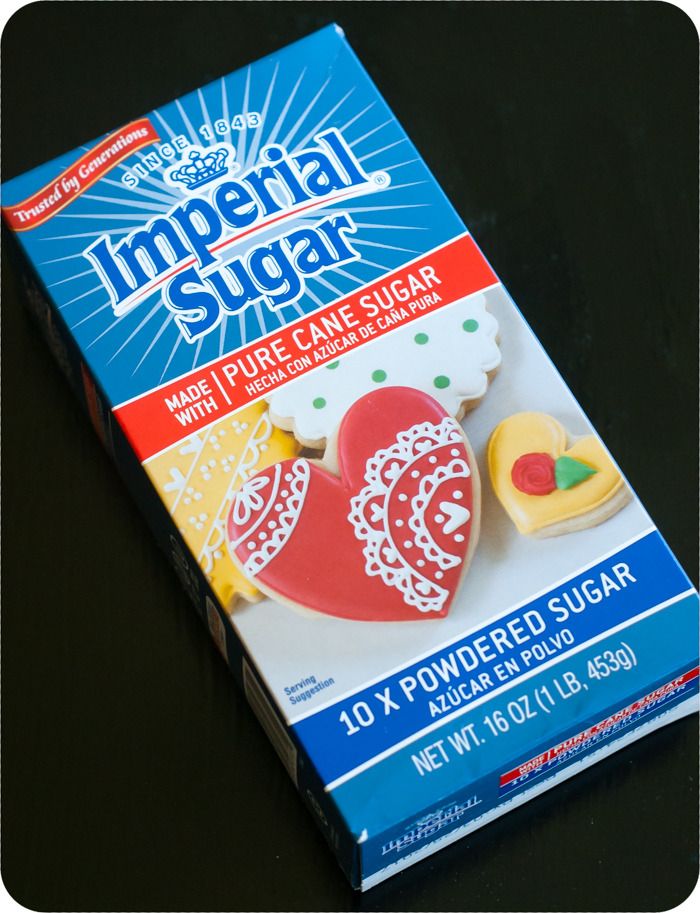 Of course, the answer was, "Yes! Of course!" And the in the back of my mind, I was thinking, "Maybe they emailed the wrong person." 
Anyhoo, last week the boxes finally arrived in my grocery store. I might of stopped dead in my tracks, then spent a few minutes straightening the display. Then, I
took a picture
and totally forgot what else I was there to purchase.